World #1 VPS Hosting Platform
Best & Cheap VPS Reseller Hosting
White-Lable Solution with Cloud-based VPS Hosting. The cheapest and Fully WHMCS Based Automation VPS Reseller Program ever…!!!
Active VPS                     201+                 20%
Active VPS                    101-200           15%
Active VPS                     51-100            10%
Active VPS                     21-50                5%
Cheap VPS Reseller Hosting
Cloud VPS Reseller – Ultimate Plans & Services
Best Cheap VPS Reseller – High standard VPS reseller hosting services Europe Tier III DC with white label reseller hosting and discounts levels for active VPS users ( check Terms of Services for more information)
Massive Discounts
The discount percentage depends on your reseller level. The reseller level is determined by the number of active VPS servers you run here
Instant Upgrade
You can easily change your virtual private server current plan anytime from the client area. No server reboot or OS re-installation required.
WHMCS Module
Our WHMCS Module is designed to integrate the VPS and Storage Server reseller environment functions into the WHMCS system hosted by customers
Instant Service Setup
After a successful payment, our standard service delivery time is 5 minutes. Actually, it takes even less for most customers and resellers!
Reverse DNS
It's easy to change your VPS hostname and reverse DNS from our user-friendly VPS control panel.
Weekly Backup
We offer weekly backups for all of our standard VPS packages by default. Besides, this paid backup cost you $2..!
Software Licenses
Instant cPanel/WHM and DirectAdmin license activation. Hit the ground with industry-standard control panels
White label Hosting
You can sell services as your own brand name at your own end to generate lead to grow business by White Label Hosting
Become VPS Reseller Like a Pro !!!
Most TrustWorthy and Fully White-Label Cheap VPS Reseller Business solution. Can allow Reselling variety of VPS Packages including KVM VPS Reseller, Standard, Windows VPS Reseller and Most famous Storage VPS Programs. Which comes with full root access, DNS management, and Automated installation with the WHMCS delivery system.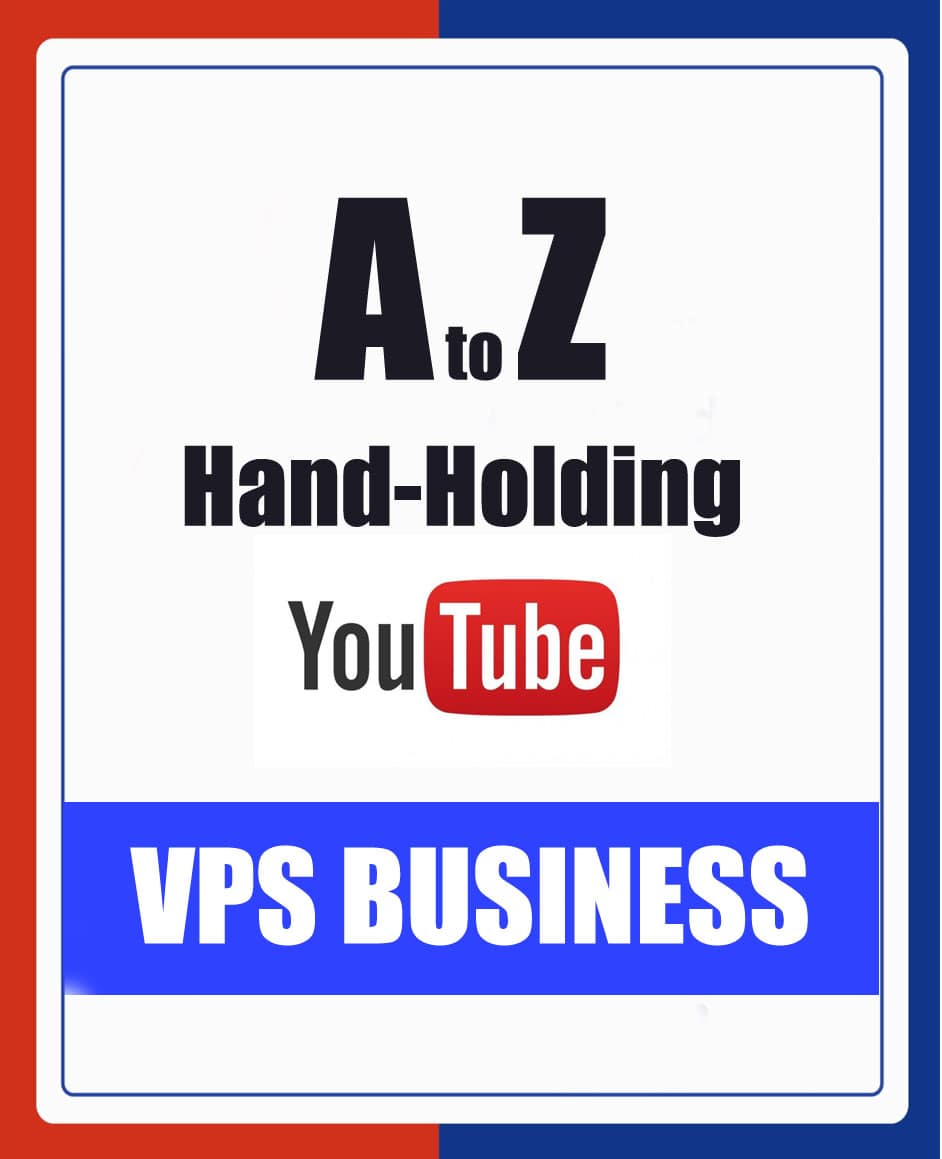 Best Faster VPS Reseller Program
Blazing Fast SSD Cloud Storage, Instant Service Setup, Software License Activation with massive discount offers. We offer the best customer services in the USA, India, UK, Singapore, Indonesia, South Africa, Asia, and many more countries. 
Better Control and Increased Efficiency
Full dedicated root access control to change services as per your needs or requirement. So it works very faster and offers better services with their high-performance
Extra Service Addons
You can upgrade your servers by adding extra add-ons, such as additional IP and software licenses. Everything is automated and deployed instantly right after the payment.
Cost Saving and Less Expensive
You will get the services at a low-cost price as compared to other cheap vps reseller service providers. We offer you very cost-saving services in UK, India, USA, South Africa and many more.
Additional Discount For VPS Reseller
They had at least 1 active VPS for more than 30 days and should not Term of Services violation recorded before. Read our KVM VPS reseller Terms of Services for more details
Why VPS Reselling with us?
Customer Success Stories
No words to explain, how easy it is to start even you are new at hosting business. 2 years ago joined and now become self-employee. this is all because of DC startup help and cost effective service.
Everyone else saying same as I feel about them. really they are bestie for me. They did great job to serve B2B businesses and help fellow like me to scale in this competitive world. 🙂
VPS creating and delivery was very boring job. But at dedicatedcore its become an fully automation and one click based. Now I am on the rock and selling over 130+ vps monthly. soon will be reach 50k+ Dollar revenue share.
Frequently Asked Questions
What is VPS Reseller Hosting?
VPS reseller hosting is a platform, where you will get full control over virtual servers. In addition to freedom for splitting  and utilizing resources in your own way. With the power of reselling them to others.
In simple words we can say, they well customized VPS plans for reselling, offered by parent hosting providers to resellers.
At DedicatedCore offer the best union of control panels cPanel, DirectAdmin and web hosting manager (WHM)  along  with automatic installation WHMCS billing software. That allows you to add reseller hosting accounts, delegate user rights and manage all clients under your brand.
How does the VPS Reseller hosting business works?
DedicatedCore cheap VPS reseller hosting is a big opportunity to earn profits and make money. Using an online white label VPS reselling business is effectively managed. You will get the difference amount, you spend and the price spent by your clients.
That way, you will complete up and able to build or decide your client base about prices and charges for the services that you are offering without investing too much money up-front.
Furthermore,
Please take note that, we additionally offer more discounts to our best VPS reseller hosting business.
So, you can easily earn profits and money but our additional discount these are some conditions as:
You can start with the Purchase of a Single VPS Server.
Must go through our

Terms of Services

before getting started.
We always follow DCMS rules and TOS can't be altered.
Is DedicatedCore offer fully White Label VPS Reseller Hosting Program?
With the DedicatedCore VPS program, you can easily scale your reselling business and automate an operation with your own WHMCS module panel. Become a partner with DedicatedCore windows VPS hosting, you can sell White-Label services and create your own VPS Hosting branding. This will make your client happy as well as never been disclose as DedicatedCore.
Apart from this, building VPS vs becoming a cheap VPS Reseller at DedicatedCore is cost-saving formulae. We do are the expert in VPS and you are expert in marketing and selling it out. This makes a great combination, doing business for the long run will level up discount levels and will reduce cost per VPS instance can be possible.
We will assist you to setup a complete white label VPS reseller hosting. So that your clients will only use your client area to manage, setup or upgrades their VPS hosting packages.
Our White label VPS reseller hosting is of great help to small scale businesses, who want to start their server-based hosting agencies or their own hosting service.
By selling hosting, We ensure that you can fully automated and scalable infrastructure in a long-term relationship with your customer.
Can I earn money from VPS reseller hosting?
Yes, you can definitely earn profit. Nowadays reseller hosting anticipates to earn the most profitable income from business. The selection of the right hosting partner  and good business practices makes it easy. To grab pretty nice marginal profit from reselling VPS accounts.
Practically VPS accounts are best for the reseller hosting business. Because they are offering complete manageable control to dedicated resources. And a fully customizable environment with powerful features like cPanel with WHM and WHMCS billing software to manage your business effectively.
As it is easily and highly scalable, windows VPS reseller hosting enables you to upgrade technical facilities to meet any demands.
If you are interested in using VPS for your business, there are several advantages. Those are offered by DedicateCore:
Better Privacy and Server Control (Admin): 
Privilege to get full control over the database, digital assets, customer information, and so on.
Exclusive Resources for Resellers:
Get fantastic discounts with more than sufficient amount of SSD storage, memory, free SSL and robotic upgradation process.
Enhance your capabilities by boosting your resources as often as you want.
We have ready-built modules that will allow you to completely automate your billing process.
Deploy your extensible VPS within minutes on our cloud infrastructure platform.
Accelerated Performance Efficiency:
Attract your visitors with the fastest loading speed of your website. That may help to drive more traffic.
Low Cost VPS Reseller Hosting Services:
Get the best returns on your investment at DedicatedCore by reselling VPS services with our 4 Tiered data center throughout the world.
How do I start VPS reselling with DedicatedCore?
With the help of DedicatedCore, you can get start your cheap VPS selling the business on a few clicks. Here you just need to do VPS Reseller Registration and get started creating and providing service immediate basis.
WHMCS is a billing tool and reselling cheapest VPS can be now automated with our reseller API program. Pricing customization and selling at your own custom price are also possible. You can simply say "Pay as you Go!!" and "Payless as you grow!!"
The DedicatedCore VPS Reseller program you can take benefit of:
Massive extensive discounts Income
Instantaneous software/hardware setup
Software Application Activations
Reverse DNS with Software Licenses
White Label – Strengthen Brand Power
Instant Upgrade & Service Setup
WHMCS Module Integration
Can I get information to start VPS Reseller with free WHMCS?
Getting more information about our VPS reseller white label with our High quality and best features is now on the way. You can watch our best VPS reseller program video series. With this windows VPS reseller program, you can offer full root access to your client that compatible with there custom application development. Which comes with all required resources at no additional cost.
The cheap and best VPS reseller hosting WHMCS module will give you full handholding such as VPS YouTube Video Series, Knowledgebase, and our round the clock expert team. Also, you can resell our other cheap VPS services like KVM VPS reseller, Standard VPS, Storage VPS, Windows VPS reseller, etc. as your customer requirement with the best bonus discount.
DedicatedCore having 8700+ happy customers based in worldwide countries such as India, USA, UK, Indonesia, South Africa, Asia, and many more.