Best cPanel VPS Hosting 2023
The best cPanel VPS hosting comes with easy-to-use control panels for those on a mission! The cheapest cPanel VPS hosting is perfect choice to pre-install the control panel on web server. Let's supercharge your business with managed cPanel/WHM VPS server at DedicatedCore.
#1 Fully Managed cPanel VPS Service
21x Faster SSD cPanel VPS Hosting
FREE Site Migration For cPanel VPS
Above 47564+ customers enjoying our cPanel VPS services without any interruptions. Also get 99.99% uptime assurance with low latency infrastructure.
Get benefit of the 450+ video solutions to solve your problem within seconds. Best solution given by our expert so you can solve your problems by yourself immediately.
cPanel-L2
                                   
vCPU      |      RAM         |     DISK
Premium SSD Hosting platform
---
vCPU : 1
Physical RAM : 2 GB
SSD DISK : 20 GB
BANDWIDTH : 1800 GB
Delivery Time : 4 Hr
cPanel-L4
                                   
vCPU      |      RAM         |     DISK
Premium SSD Hosting platform
---
vCPU : 2
Physical RAM : 4 GB
SSD DISK : 40 GB
BANDWIDTH : 3800 GB
Delivery Time : 4 Hr
cPanel-LL8
                                   
vCPU      |      RAM         |     DISK
Premium SSD Hosting platform
---
vCPU : 4
Physical RAM : 8 GB
SSD DISK : 200 GB
BANDWIDTH : 8000 GB
Delivery Time : 4 Hr
cPanel-L8
                                   
vCPU      |      RAM         |     DISK
Premium SSD Hosting platform
---
vCPU : 3
Physical RAM : 8 GB
SSD DISK : 80 GB
BANDWIDTH : 7800 GB
Delivery Time : 4 Hr
cPanel-LL16
                                   
vCPU      |      RAM         |     DISK
Premium SSD Hosting platform
---
vCPU : 6
Physical RAM : 16 GB
SSD DISK : 400 GB
BANDWIDTH : 16000 GB
Delivery Time : 4 Hr
cPanel-LL32
                                   
vCPU      |      RAM         |     DISK
Premium SSD Hosting platform
---
vCPU : 8
Physical RAM : 32 GB
SSD DISK : 800 GB
BANDWIDTH : 32000 GB
Delivery Time : 4 Hr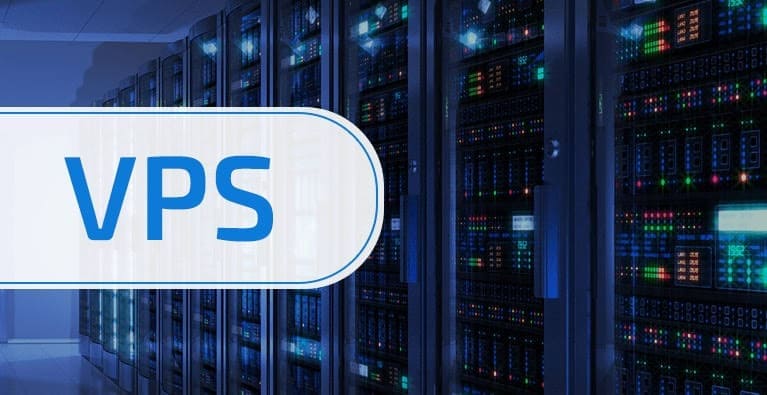 What is cPanel VPS Hosting?
cPanel is an online Linux-based graphical interface (GUI) for web hosting accounts. cPanel is a key that allows users to conveniently manage their website and hosting service in a single place. cPanel has two interfaces i.e. user interface and management interface.
VPS stands for a Virtual Private Server. Low cost cPanel VPS hosting is the most popular hosting service for your website to get special server space with dedicated (private) resources. Cheap VPS server hosting with a control panel is normally used for medium-level traffic that oversteps the limits of shared hosting.
"The Budget-Friendly Solution for your cPanel Managed VPS Server. Get Consulting  free for your Business Solution"
Cheap cPanel VPS Hosting Provider
There are Millions of users use managed cPanel VPS hosting companies. But some of them do have not a single idea about VPS hosting services. Your business growth depends on only affordable cPanel VPS hosting resources. For you choosing the best cPanel hosting provider can be very hard. Especially, when you have to compare factors like price, storage, bandwidth, uptime, speed, security and many more. Then you must have to find cheap VPS hosting with a control panel provider. That can give all these services and enough resources of the finest quality to run your website. Here's your answer!
DedicatedCore offers reliable cPanel VPS hosting plans at a very low cost.
We provide you world most managed cPanel/WHM VPS hosting server. Which Works on an SSD hosting platform for excellent speed and 99.99% uptime.
They offer the cheapest VPS hosting with preinstalled the control panel on the server. So that you can manage your website data.
Learn More..
Understanding about DedicatedCore best Control Panel VPS Hosting Solutions –
DedicatedCore is the best choice if you want to choose a cPanel Managed VPS hosting. We will guide you with different cheap cpanel VPS hosting plans and also with their different configurations. So that you can choose according to your need/requirements. All these plans include:
Cheap cPanel VPS Hosting License
SSD based CSF Firewall Configuration
DDO's Protection Tool to save your data from cyber-attacks.
Free SeoDefault Tool – Easily Rank Your Website on Google
Besides key features, we offer you many more fantastic deals. So that you don't face any problems while growing your business online:-
Free SSL Secured Server (PreInstalled)
Cheapest cPanel License
Instant cPanel Installation
All-time Available 24/7 Support
99.99% Server Uptime Assurance
21x Fastest Loading Speed
Why Choose Cheap VPS with cPanel?
Unlimited SSD Storage: – All the unlimited cPanel VPS hosting offered by DedicatedCore is running on a premium SSD hosting platform. So you don't have to worry much about your loading speed.
24/7 Expert Support Services: – A team of highly experienced professionals that is ready to assist you with any problem. We are available to assist you 24/7 via Chat, Email, Calling, Ticket and WhatsApp.
High Safety Standards: Our Low-Cost cpanel VPS hosting servers comes with firewall layer protection to protect your website and RAID technology to keep your valuable data safe.
Manage cPanel/WHM Licence:- All our cPanel VPS hosting plans have cPanel/WHM license so that you get full access to maintain the features and functionality over the server.
– World's No.1 Managed cPanel VPS Server: "Know Why?" –
The best VPS with cpanel is trustworthy, super-fast and can be easily personalized to apt your requirements. With a click, your VPS is all structured with a pre-installed cPanel license. DedicatedCore offers a high-performance VPS Hosting platform suitable for skyward businesses.
40 Gbps network capacity.
Intel Xeon E5-2640 v4.
Multi-Core (20 cores / 40 threads).
Low Latency Infrastructure.
Complete Root Access.
Dedicated IP with IPV4.
Free SSL Secured Layer
Instant cPanel Installation.
Free cPanel License.
Easy to Upgrade Resources
Node JS/ MySQL/ PHP / Perl.
Seamless MySQL Database
Free cPanel Migration*
On Demand Disk Space.
Allow RAID Technology.
99.95% Server Uptime.
JetBackup (Optional).
cPguard License (Optional).
DDoS Protection (Available)
Email Spam Protection(Buy)
CSF Firewall (Included).
ModSecurity (Included).
SpamAssassin (Included)
24×7 Email Support.
Level 1 – Chat Spport.
Level 1,2,3 Ticket Support.
Over Call Assistance.
OS : Centos 7
OS : Centos 8
CloudLinux (Optional).
Paypal & VISA.
Payoneer & CCAvenue.
MasterCard & Rupay Card.
American Express
CMS Application.
KVM Virtualization.
Tier IV Data Centre Server.
450+ Youtube Videos.
Buy cPanel VPS Hosting - Fully Managed
You can increase your website efficiency with more reliable and scalable resources. Simultaneously, you can obtain full root access control with reasonable cpanel VPS hosting.
Discover More About Cheap VPS Hosting Solutions with a cPanel License
You can take advantage of cheap VPS with cPanel/WHM with SSD based premium hosting environment. We are best at providing robust and reliable control panels in today's competitive marketplace. You will enjoy the cheapest cpanel VPS hosting and whm VPS hosting solution to improve your website user's experience.
Cost-Effective Price
All our cpanel virtual private server plans come at a very affordable price. You can acquire high-quality features and resources here. It is the clean mix of privileges of a cloud server and a dedicated server with a cost-effective price.
Stay In Control
Our optimized cPanel virtual private server plans ensure the flawless running of your application or website without any interruption. With the help of a user-friendly control panel dashboard, you can reboot the vps server.
World-Class Support
Our managed dedicated team of cheap cpanel VPS specialists is always available. The team can assist you anytime anywhere 24/7 with no delay. DedicatedCore vps server with cpanel offers the best support via Phone, Email, Ticket, Chat and Social Media.
cPanel/WHM License
All our cheap hosted VPS servers plan come with a cpanel/whm license. So users can get full control to maintain the features and functionality of the server. By utilizing it, users can perform a task related to administration faster.
Easy-to-Use Interface
We offer easy-to-use control panel interfaces to deploy VPS server instances. Which allows a customer to set all features and more options. You can rely on cutting-edge servers for the best stability.
Unbeatable SSD Drive
Discover cPanel VPS hosting plans with built-in SSD disk for performing fast and durable service. DedicatedCore's best Cpanel VPS hosting improves your page loading time and speed.
Multi-Layered Security
We have brought the best technology to secure your valuable data from internet threats. We offer the greatest security with cPanel VPS server by Free SSL Certificate, DDoS protection, Firewall & Malware Protection.
Best cPanel VPS Hosting: What Our Happy Customer Saying
High Rated Customer's Reviews about DedicatedCore cPanel VPS hosting Provider
To run my e-commerce website as per my requirements I wanted full access to keep my features and performance within me. At that time dedicatedcore offer me full control over my cPanel VPS hosting with a WHM license also. I really like to recommend them if anyone wants the trusted cPanel VPS hosting to purchase.
In my business, the cpanel is the most important thing to work on. That's why I wanted a VPS hosting provider that gives the unlimited cPanel to host the client's high-traffic websites server for my business. I am glad I got Dedicatedcore at the right time and at a very reasonable price.
Frequently Asked Questions
Learn How it Works!
Should I get cPanel in the VPS hosting plan?
Definitely yes! There are multiple top vps hosting with cpanel providers available in the market. Those offering easily manageable cPanel with VPS hosting packages at very affordable hosting plans. You can visit DedicatedCore.com official website. Their low-cost VPS hosting with cPanel results in a production-friendly environment for web owners with great features.
What are the benefits of using cPanel on a VPS server?
cPanel is a very necessary factor for every VPS server. Without a control panel server, you are not able to do some administrative functions. So here are some benefits of VPS with cPanel:
Managed Resources:-
Managing and allocating resources is the vital and basic function of Cpanel. That helps to reduce downtime and memory space by proper allocation of resources.
Regular Backup Process:-
Weekly Jet backs up your valuable files in a storage disc, preventing users from losing vital information. If a situation like a server crash arises. They can easily recover your files from the storage device.
This Great Site Security:-
Using a technologically advanced security process promises the safety of your website.
Due to the SSL certificate's encrypted connection, many users may show more trust in your server. And it increases the possibility of repetitive visitors. This may finally result in a high conversion ratio.
Full Root Access:-
With the help of root access, you can speed up your process by operating the resources. The features like adding new domains, sub-domains, updated software, and email account etc. Here you are able to work independently and do not need to wait for a longer time for your hosting provider to do so.
Low-Cost Hosting:-
The cost of cPanel totally depends on your VPS host and secondly on your needs. Most of the time control panel charges are included in your VPS server monthly package. If you want to buy cpanel separately, then you can purchase it from data centers it is often offered at affordable prices.
Is DedicatedCore an affordable VPS with a cPanel provider?
If you want to switch from shared hosting and have a tight budget. Then cheap VPS hosting with cpanel is the perfect option for you. DedicatedCore offers an advanced version of cpanel VPS server hosting. They specially designed improvised cPanel and WHM. And also get a cheap cpanel license with it.
Why Choose cPanel VPS Hosting from DedicatedCore?
DedicatedCore is the best choice for cost-effective VPS hosting with cPanel and WHM. We help you to manage your website with all VPS hosting with CPanel and whm server actions dedicatedly.
In addition to our cPanel VPS hosting control panel provides fantastic UI and automation tools. That is constructed to simplify the process of Cpanel VPS server hosting with the following features:
Free SSL-secured server
Cheapest cPanel license
Instant cPanel installation
Mutated Advanced security
All Time available 24/7 support.
Unlimited Storage
99.99% Server uptime Assurance
21x Fastest loading speed
Don't be scared of managing your VPS platform. Our DedicatedCore brings a readily accessible VPS cpanel server setup for you.
How much does a cPanel VPS license cost?
DedicatedCore offers a useful series of 3 different cpanel VPS plans as VPS-L2, VPS-L4, cPanel-LL8, VPS-L8, cPanel-LL16, cPanel-LL32 with technical configuration including:-
cPanel VPS Hosting License for precise and controlled management
SSD based Firewall Configuration
Malware Protection Tool to save your data from cyber-attacks.
All these amazing features you can get at just $28.22/month. We ensure that you will have excellent stability and speed as compared to another budget cheapest VPS hosting with cpanel plans. So don't miss the opportunity to get quality features at really reasonable prices.
What is the difference between managed vps and unmanaged VPS hosting?
Your managed VPS hosting provider will handle all technical aspects like software installation, server configuration, software and operating system update, etc. So you have a good opportunity to give more attention to scaling up your business rather than worrying about server management.
In unmanaged VPS hosting, you need to maintain the server side by yourself. For that, it is necessary to have complete knowledge of the operating system and its commands.
for more info check this:- https://www.youtube.com/watch?v=L2XL54Xm6Rk